CCMA Sponsor Webinar - How to Divert calls to messaging (WhatsApp/SMS) for a better at home agent and customer experience.
Date: 02/04/2020
Venue: Webinar
CCMA are keen to keep you informed of technologies that can offer options to help you in supporting customer contacts during this period.
LivePerson with their partners IT Solutions are hosting a half hour webinar that will cover the following topics:
Hear why Contact Centres are moving their calls to messaging during the Covid 19 crisis
Learn the technical and operational steps needed to move your home workers and customers to messaging
Discover the operational opportunities and challenges of running a home working messaging centre at scale.
The webinar will commence at 2 p.m. and conclude at 2.45 p.m.
About the speakers
John Finnegan is Customer Success Director at IT Solutions, Ireland's leading provider of Digital Engagement, Workforce Optimisation, and Customer Experience Management solutions.
Simon Wood , Vice President Conversational Experience LivePerson is a Customer Experience / Digital Transformation expert with 20 years' international experience in conversational, digital, mobile and social operating models.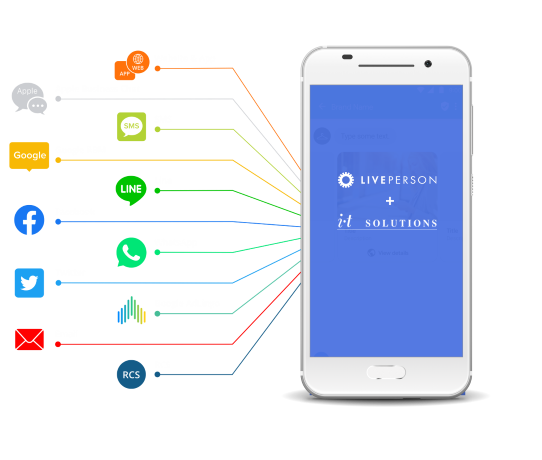 ---
Reserve a Place at This Event
If you would like to book a place at this event, please click on the button below.