CCMA Awards 2022 - Announcement of Companies Shortlisted for an Award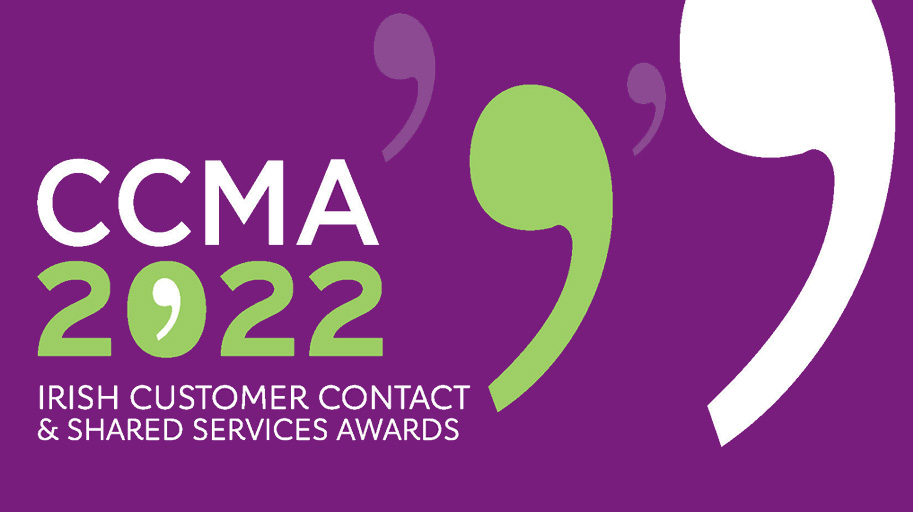 The countdown has begun to the 2022 CCMA Irish Customer Contact & Shared Services Awards!
We are looking forward to welcoming more than 500 industry professionals to our gala awards ceremony on Saturday 26th November in the Aviva. For the first time in over two years, we are delighted to host this prestigious industry ceremony, celebrating customer service excellence within the Irish contact centre and shared services sector. We gather to recognise the accomplishments of key individuals, teams and organisations across the industry.
Event Details
We're back again at the Aviva stadium and if you weren't there last year, we hope you are coming this year. We will kick off at 7:00pm IST on Saturday, 26th November, with the Awards Ceremony commencing at 8.00 pm.
Stay tuned for the live stream link which can be accessed through our website on the night on your computer or mobile phone!
We are delighted to announce workair as our gold sponsors of this year's awards and want to thank them for their support, along with our other sponsors who make it possible for us to continue this annual event.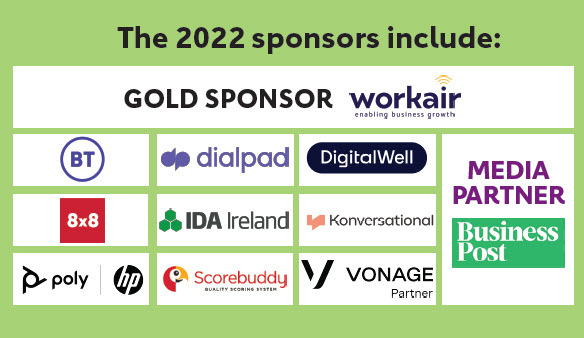 And Now for This Year's Shortlist!
We're delighted to announce the following organisations have been shortlisted for an award:
Abtran
Accenture
AIB
An Post Insurance
Arema Connect
Beacon Hospital
Blizzard Entertainment
Capita Customer Solutions
Cartrawler
Charles River Microbial Solutions
Covalen
CPM
eir
Electric Ireland
FEXCO
FMI
Foundry
Gas Networks Ireland
GoMo
Imagine
Indeed
Irish Rail
Irish Water
Lidl
Mercer
Musgrave
New Ireland Assurance
Northern Trust
NSSO
PayPal
Pinergy
Pitney Bowes
Permanent TSB
RelateCare
SalesSense
Squarespace
TELUS International
Three Ireland
Vhi Healthcare
Don't forget to use our hashtag #ccmalive on the night and get posting on your favourite social channel. We will have our Best Dressed Competition again this year during the ceremony for those watching from home, with some great prizes on offer, so post those pictures with the hashtag to enter. We will be showing the posts on our live feed, so be sure to share what's going on in the comforts of your homes.