The Future of the office

Barry O'Toole is Senior Director Operational Excellence at Indeed. An experienced and innovative senior leader with strong people, customer, strategic, operations and change management skills. Passionate about customer experience. Developing people and delivering change.
Introduction
It was February 2020, at Indeed we had just moved into our amazing new offices in Dublin. The first reported case of Covid had arrived in Ireland and fears were growing. I remember the call that evening when the decision was made to have our full team work from home. Just like that in one call, we were out of the office and at home, little did we know at the time, for us that the next time we would meet in the office was 2 years later.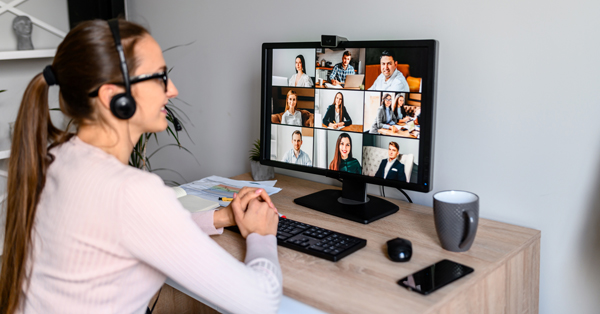 It is a shared experience that I am sure many of our CCMA member companies will have had. The dates when these decisions were made and timings to return to the office may differ, but as the Irish government repeatedly told us all 'We were all in this together'.
Flexible working options had commenced prior to the pandemic, however, this was immediately accelerated across our industry in early 2020. Technologies like Zoom and Microsoft Teams became common as we leaned on technology in this time, and still very much do still today.
The Last 2 Years
The experience of the last 2 years has changed us, some will argue that we can never return to the way in which we once worked. Working from home brought many advantages but also had some challenges. The big 'working from home' experiment has changed us forever. Business leaders across the industry are facing similar questions such as 'what does the future of work look like for our business?'
Remote Vs Office
The home versus office debate has the potential to divide opinion. Having experienced both, we have seen the opportunities and the challenges of remote work.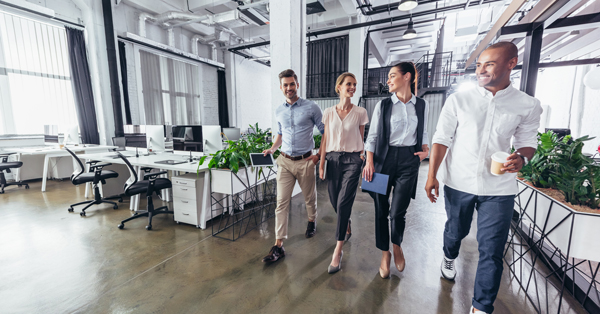 Remote Benefits
Recruitment: Remote working has opened up the larger geographical areas to find talent. No longer do companies need to just focus on the catchment area that is in commuting distance of the office.
Work-Life Balance: New opportunities to integrate our work and life have emerged. Being able to be there when the children come home from school, avoiding the commute through traffic and repurposing the commute time for more rewarding activities.
Cost of Living and Quality of Life: Some people moved away from the cities and with it, the cost of the commuting vanished. On top of that, the cost of living savings was achieved.
Employee Retention: Although many businesses struggled with retention and hiring, there remains a strong argument that by not offering remote as an option, employee retention can be impacted.
Company Cost Savings: Less demand for investment in office space and the cost of running those offices, however, some companies pass off some of these savings to their employees in the form of working from home allowances.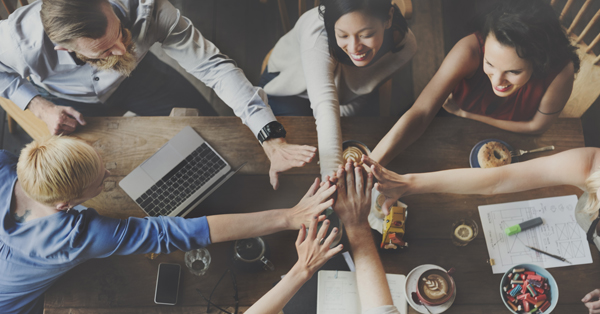 Remote Challenges
Culture: In 1976 Edward T. Hall developed the Iceberg model of culture, were 10% of the iceberg is above the waterline and 90% below the surface represents deeper elements of culture. Although the surface is relatively small, the physical manifestation of culture matters. Why do companies invest in physical office spaces designed to foster collaboration, offer free food, and place reminders of the purpose and mission all around the office if it did not matter? The physical environment is a reminder of what the culture stands for in the business, if we are removed from this, will it have longer-term effects on people feeling less engaged in the business?
Work Environment & Broadband: For those lucky enough to have space at home, remote working can be a great option, however not everybody has this luxury. What about people sharing accommodation and what about people living in areas where broadband connectivity is poor? The remote environment may not suit everybody's needs.
Collaboration: Having spent the prior 2 years engaging with teams over Zoom, I was able to bring my leadership team together in Dublin, including some people who made the trip from the U.S. Having the opportunity to meet face to face was huge, we learned so much more about each other and left with a greater sense of connection and improved collaboration. Even the simple pleasure of being able to gather and think about ideas around a physical whiteboard was impactful. The technologies have aided online collaboration, however, is it a substitute for meeting in person?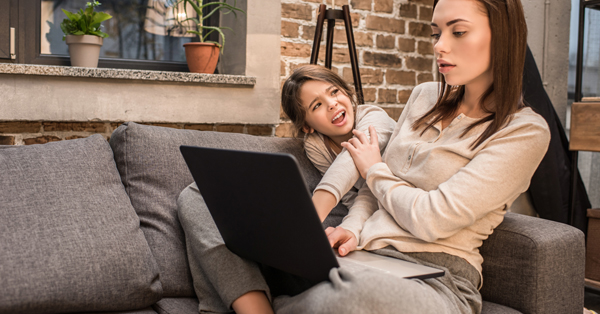 What Next?
Job postings that offer remote work opportunities continue to account for a significant portion of job ads on Indeed, and job seekers continue to seek these remote working opportunities with searches containing the words relating to remote work nearly ten times greater than in 2019.
Businesses across Ireland are at different stages of their return to office strategy, some in fact may never return. At Indeed we can come into the office on a flexible basis at present. We are all trying to figure out what works best for our business and our people, as I am sure many other businesses are too.
Four Options Have Emerged
| | | | |
| --- | --- | --- | --- |
| Office First | Remote | Hybrid Flexible | Hyrbrid Structured |
| Full-time in the Office | Full-time remote | A mix of office and remote determined by the employee | A mix of office and remote deteremined by the business |
Business leaders are having to make difficult decisions to select the right approach. Which one provides an environment that delivers the greatest benefits to the employee, but also to the business. As with most complex problems, there is no single right answer that works for all businesses. The hybrid models at this point look to be the ones that are preferred. We are all still learning, but I think it is true to say that the new world of work we are entering will be different than the one we left behind in 2020.